Commercial and Utility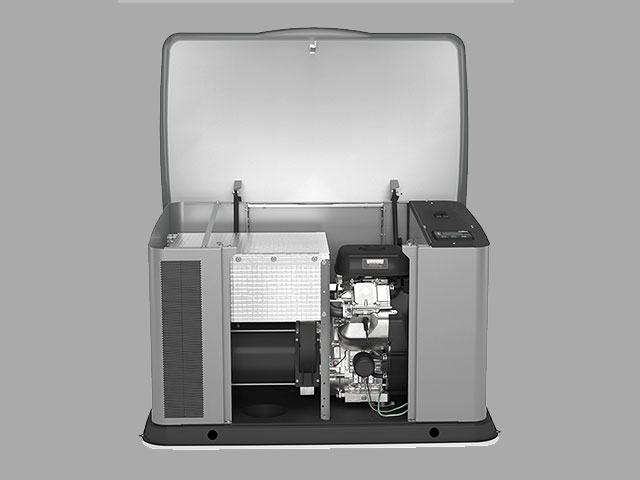 Briggs and Stratton Generator
Through the years we have developed engine control and electrical control systems for several of the major stand-by generator companies. A number of our control systems are currently on major manufacturers units. This Briggs & Stratton generator has our control system.
We have completed control systems for units powered by gasoline, diesel, natural gas, propane, and ethanol.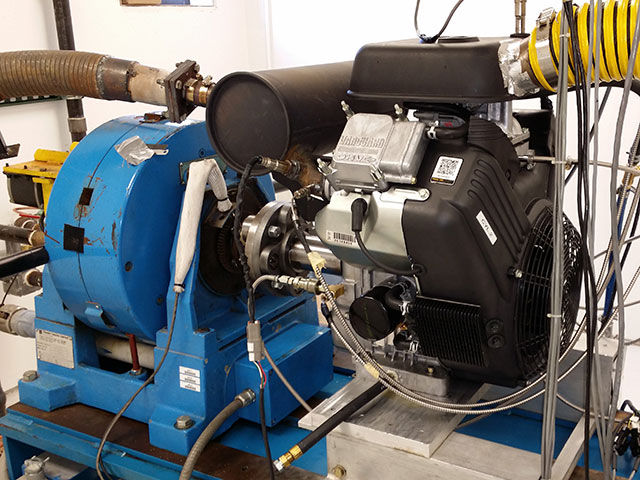 Briggs and Stratton on Dyno
We currently operate several dyno labs including this small engine vertical shaft dyno. In this picture we are developing a gaseous fueled engine that can run on propane or natural gas.
We also developed a larger version that ran on wellhead gas or ethanol. Multi fueled and gaseous fueled engines are one of many special projects we have completed.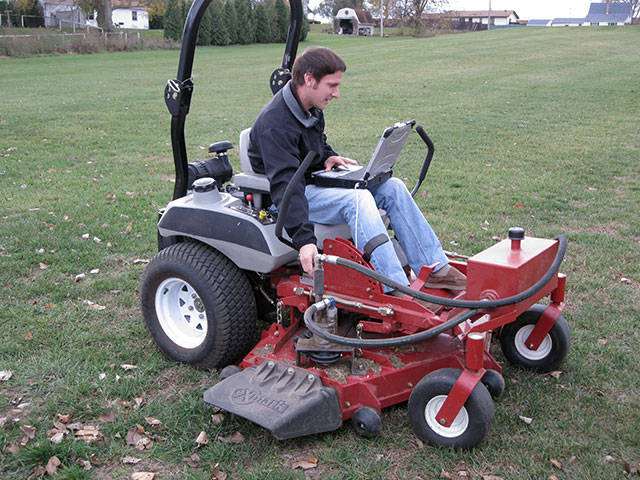 Tuning mower
One of our engineers is completing field testing on this mower. The mower has our engine control system on it. This mower has a variable load "rolling dyno" system on it so we can simulate tall grass mowing even if the grass is short. We relentlessly test, validate and data acq. All of our projects.