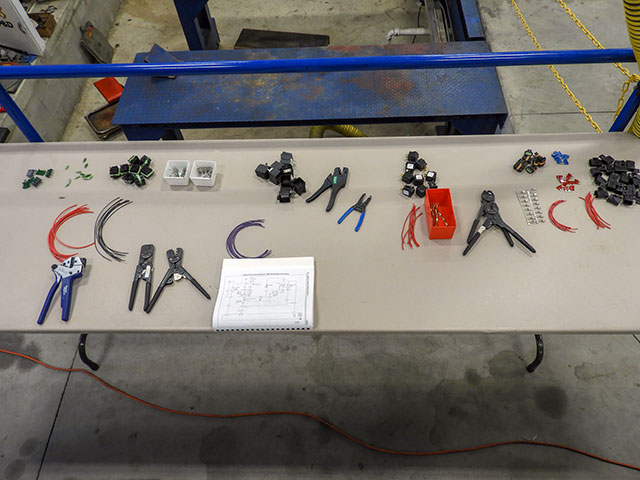 Hands-on Training
We offer classroom, laboratory and in-shop hands-on training for all of our products as well as for components and projects of our clients. Here we are training service technicians on the proper wiring harness repair procedures with this make-up kits.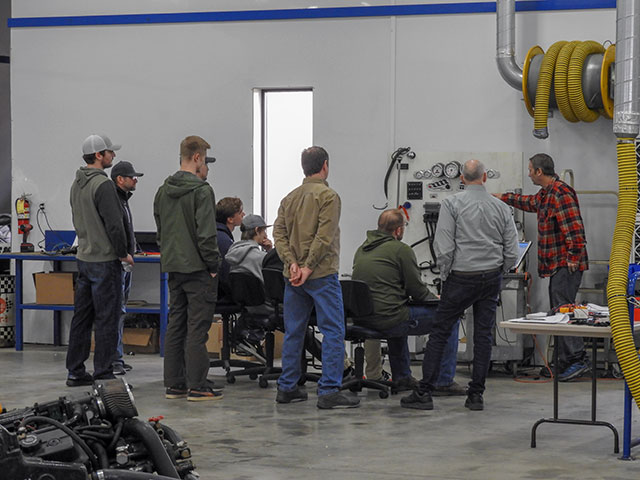 Demonstration
This demonstration of our software and instrumentation systems in taking place on an engine running in our service lab.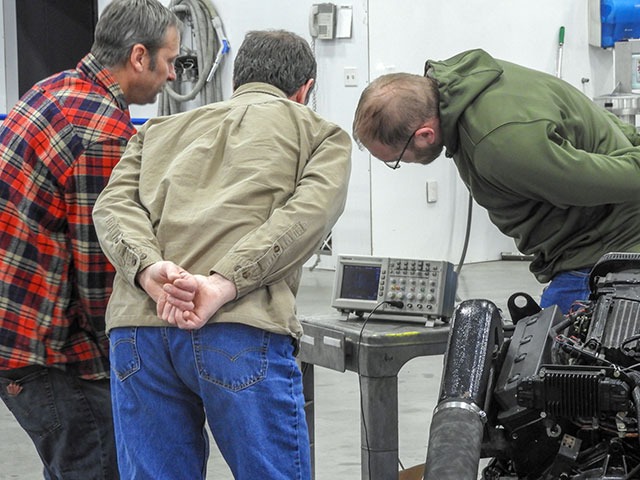 Advanced Diagnostics
We teach advanced diagnostics using a digital storage lab scope. In this picture several technicians are reviewing a trace supplied by a running engine in the lab.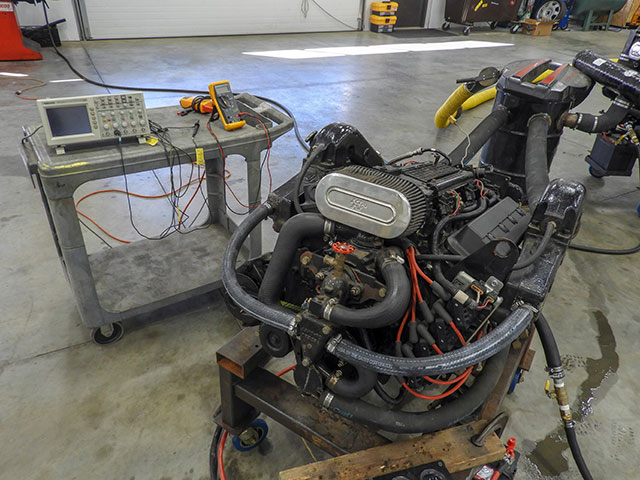 Testing
This running engine is set up on a test stand for technicians to use for diagnostic engine testing.