Harley Davidson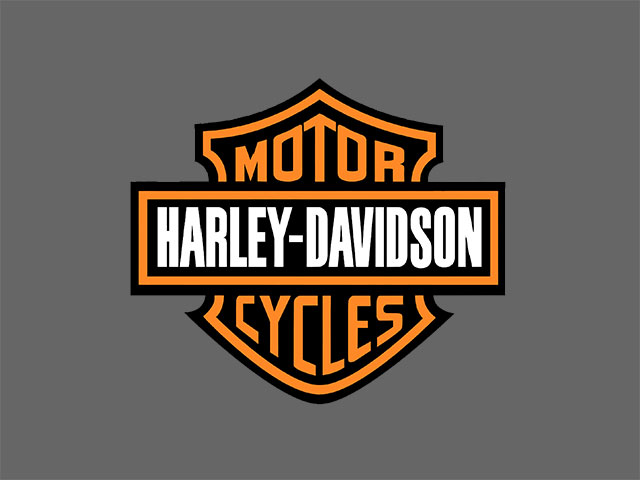 Harley Davidson Electronic Fuel Injection
Technical Services was involved in the development of some of the first EFI offerings for Harley Davidson. We designed and built development wiring harnesses and outfitted some of the early test and validation vehicles. Some of the early calibrations for these engines were completed in our engine dyno labs.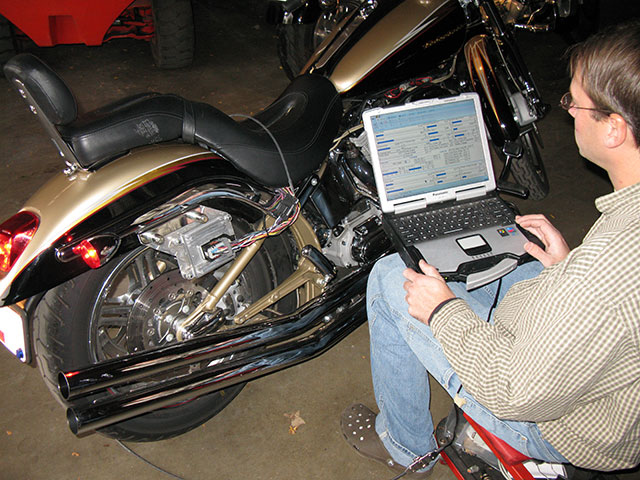 Bike Tuning
Technical Services developed a suite of calibration tools for the control ECM's used on early Harley Davidson Motorcycles. In this picture, one of our calibration engineers is working on transient fuel calibrations.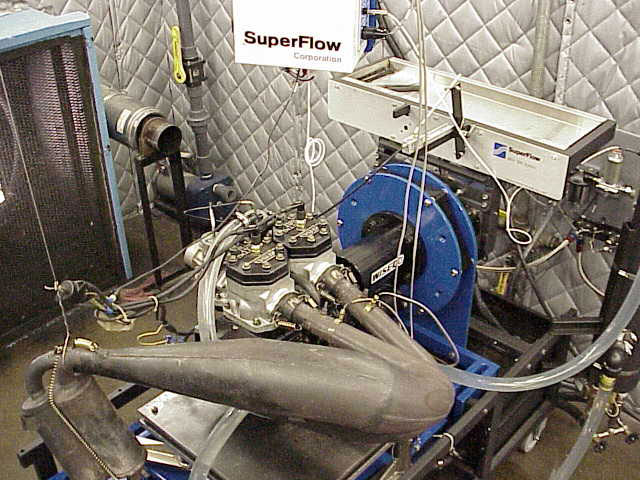 Dyno Tuning
We have several engine dyno labs for performing engine calibration and testing. We also have this chassis dyno that we use for motorcycle, quad, and ATV tuning and testing.