Briggs & Stratton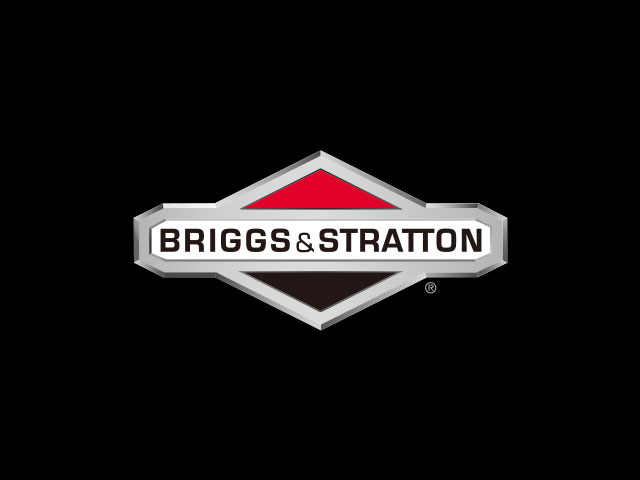 Fuel Injection Systems
Technical Services has long been associated with the development of fuel injection systems. We worked with Briggs and Stratton to design the system architecture for their Vanguard large engine product.
After the system design was complete, we installed engines in our dyno labs for calibration development. We worked with B&S engineers to formalize the engine calibrations and perform validation testing.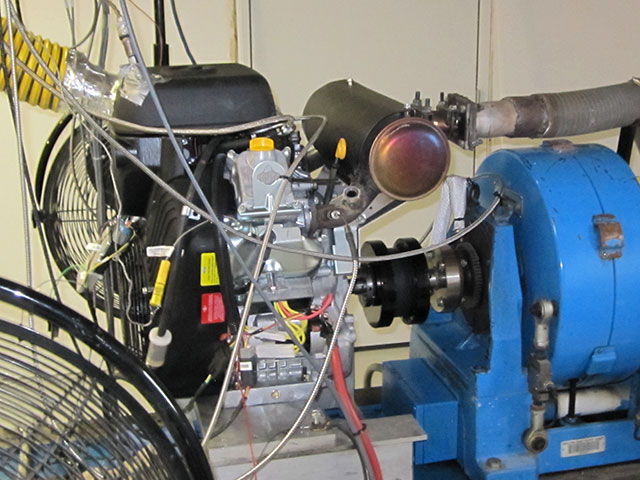 Big Block on Dyno
The B&S 993 cc engine is an extremely well designed and well build engine for industrial usage. This picture is one of the development engines on our small engine dyno. We used this engine for in-lab dyno calibration of the EFI engine.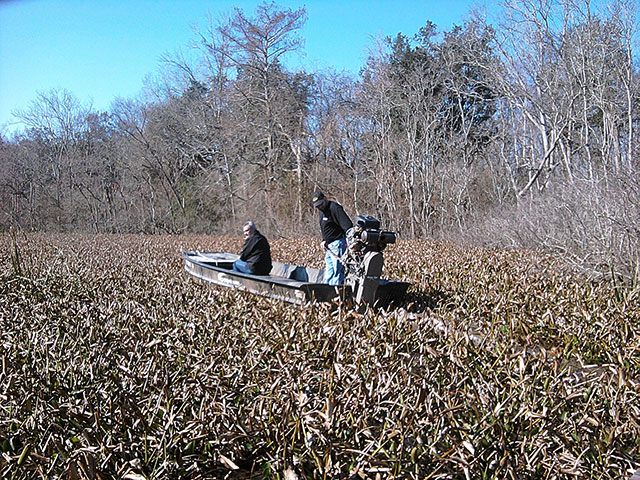 Briggs & Stratton Marine
A number of sportsmen use the B&S engine in marine applications for the propulsion of "Mud Motors" that have to be used on hunting and fishing boats that travel in areas where low water levels are common place. We developed calibrations for these engines and traveled to a number of locations to validate calibrations on actual usage boats.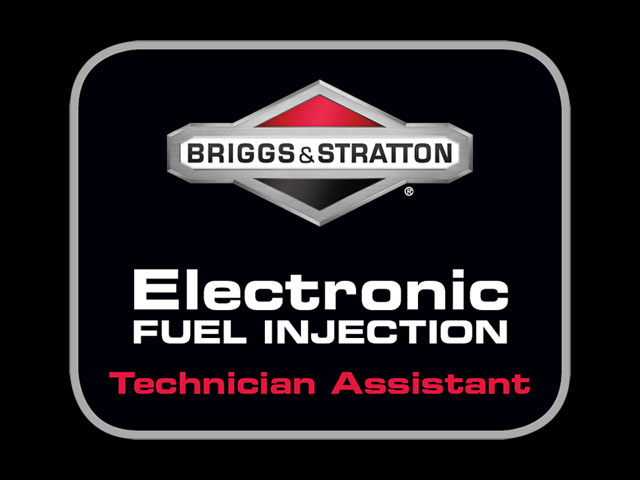 Technical Assistant
Technical Services designed and built the B&S Service integration tool as well as developed the software for their field PC based service diagnostics program. Our technical writers also wrote the service manuals for several of the EFI engine platforms.