Diagnostic Systems and Devices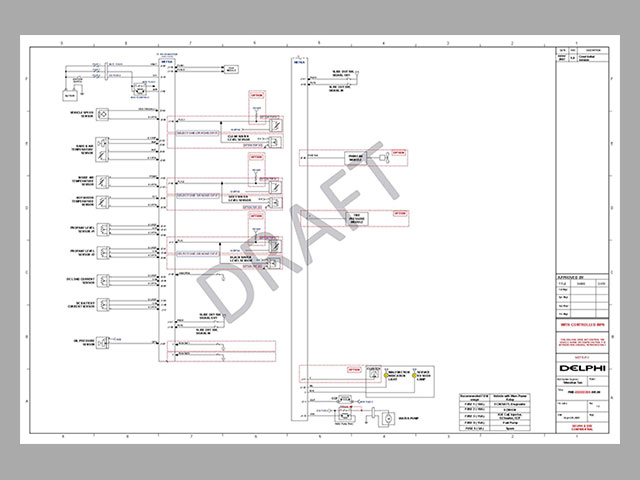 System Mechanical Drawing
A key component of any system, whether it be a complex engine system, a simple control device or a human body- is the diagnosis of a problem.
Some of mechanical systems we have developed have a fault code diagnostic system. We are well versed in all types of fault detection systems. We also develop systems to measure and diagnose human health issues.
TerchniCAL Software Video
Here is a short video outlining the many features of our TechniCAL diagnostic system. The system features
A real time heads up display tjat is fully user configurable if desired.
A fault code reader that is also fully configurable.
A Strip chart recorder for real time viewing of a particular sensor or controller.
A recording device to record data. The recorder is fully user configurable.
A graphing function that accepts recordings and graphs the data in multiple selected viewing options.
A SLEW function if the user wants to turn on or off specific devices or fully manipulate input data in real time- on-the-fly.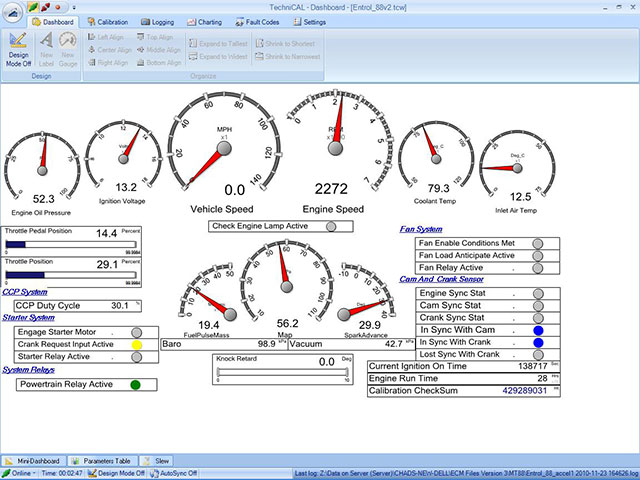 TechniCAL Dashboard
This is a screen shot of a heads-up display that was wrote for a diagnostic program for a PC based diagnostic tool. All of the virtual gauges used are configurable. The system uses "floating windows" so the gauges can be moved, added and deleted on the viewable screen.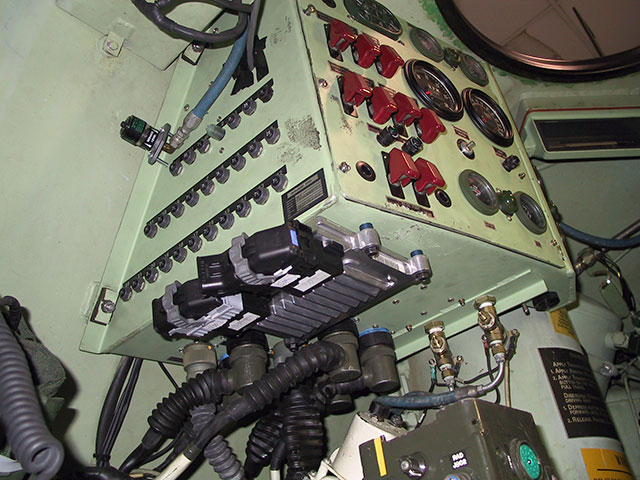 System Intergration
The interior of this Marine Corps TANK is a myriad of switches and control systems. One of our projects was to integrate electronic sensing systems into all functions of this device so the Marine Corps could detect state of readiness of this vehicle from anywhere in the world. The system ran on our TechniCAL hardware and software.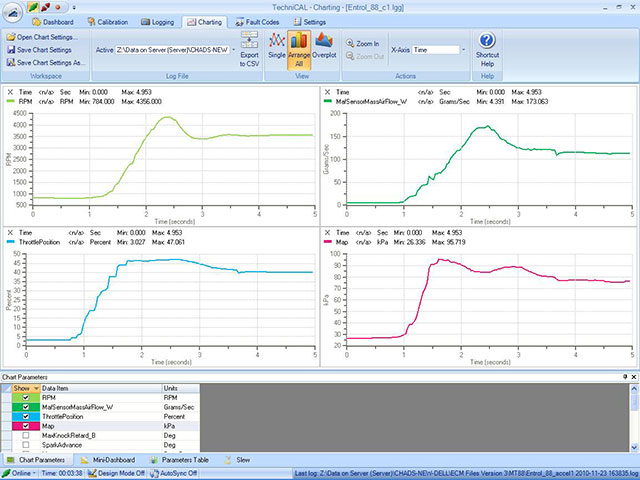 TechniCAL Graphing
Our diagnostic tool has a recording feature that can record a significant amount of data. The data can then be exported to a graphing function that is fully configurable. The system can capture data directly from a device or remotely.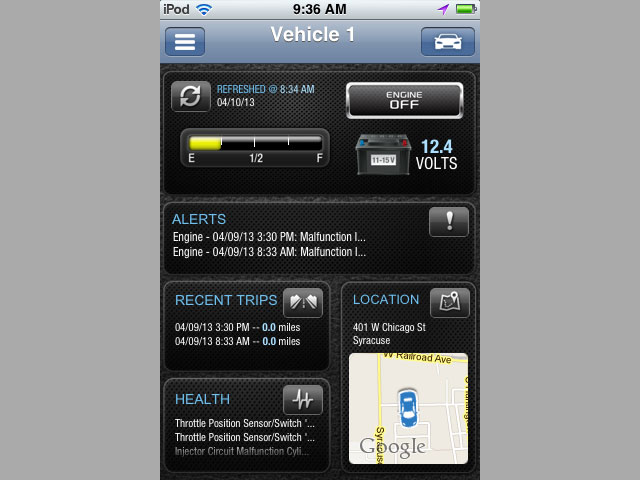 Briggs Vehicle App
One feature of our PC based diagnostic systems is the option to include a phone app that allows the user to communicate with our diagnostic programs. This is an app we wrote for Briggs & Stratton for engine diagnostics.